Hits: 26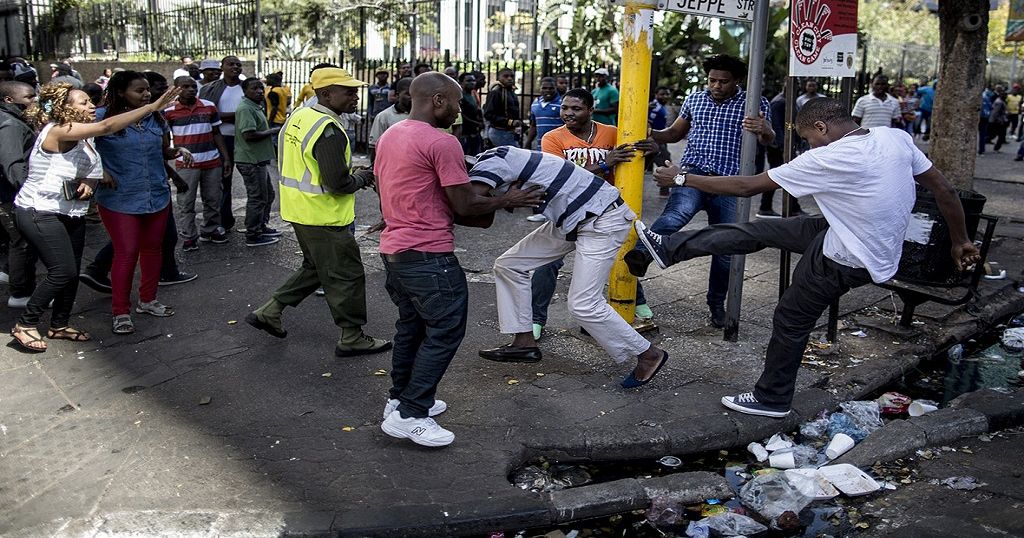 By Osita Ezeliora
In 1969, at the height of a devastating civil war that claimed the lives of over 3.5 million Igbo and other Nigerians, Ghana ordered all foreigners to leave their country. About 2000, 000 of those "foreigners" were Nigerians, mostly of Igbo and Yoruba extractions. In 1983, the Shehu Shagari-led NPN retaliated in Nigeria by sending nearly 500 000 Ghanaians back to Ghana. By 2018, Ghana ignored ECOWAS laws and brazenly closed down business facilities and shops belonging to Nigerians. This was shortly after deporting a little over 700 young women for committing "the crime of prostitution" in Ghana.
In the past few weeks South Africa has been in the news for all the wrong reasons. Nigerians and other black Africans from north of the Limpopo are being brutally murdered with reckless abandon from the province of Kwa-Zulu Natal to Mpumalanga and other provinces. This came shortly after the nation's President Cyril Ramaphosa made an inciting speech that literally called for the heads of "foreigners" doing businesses without "documents"! And, sadly, only " blacks" are the targets of such planned decimations. No one kills the white people, the Chinese and the Indians that control the South African economy at virtually all fronts. This, of course, is not the first time of such horrendous display of primitive xenophobia in South Africa. The attacks have developed a sense of rhythm! Such rhythm of violence seems to delineate South Africa in the past eleven years, especially since 2008.
Why is Africa so cursed? Why this recourse to self- rejection, to psychological self-defeatism, to apparent self-hate? South African businesses are currently booming all over the African continent: Multichoice, MTN, SPAR, SHOPRITE….! Many of the companies are run in Nigeria by "expatriates" who stand no chance if they were to vie for the jobs in a fair competition with many qualified Nigerians.
What are the rest of African governments doing to challenge the inciting speeches of Cyril Ramaphosa? What is the Nigerian government doing to respond to the humiliation of Nigerians in South Africa? Is the government prepared to dare the anger of Nigerians who could target South Africa's business interests in Nigeria? Silence is definitely dangerous especially since most Nigerians are aware that they can also do without South Africa's businesses!
But Africans must find a way to combat this rising wave of primitive xenophobia which, in all intents and purposes, are sponsored by irresponsible politicians who manipulate their impoverished subjects as electioneering campaigns get closer. Somehow, the vibrant, young Julius Malema of South Africa has emerged as a man of taller intellect than all other so-called African leaders would ever have. God bless Africa!
Written by Osita Ezeliora, caption and photos added by DailyUpdates.