Hits: 102
By Felix Okechukwu Ugwuozor PhD
Abstract
Educational philosophy is the backbone of any efficient teacher. It encapsulates essentially the principles, the ways of thinking and the beliefs that provide the foundation and the framework on which teachers define, delineate, and justify their teaching agendas, their curriculum preferences, their pedagogical styles, their classroom organizational structures, name it. My experiences as a lecturer in a teaching college for several years have left me with no doubt to think that several teachers get into the teaching profession with little or no consciously well-articulated or sound educational philosophy, and thus lack the foundation likely to help them examine what they do, recapture the meaning of their profession, and guide them and their students toward greater learning outcomes. Arguably, formulating a personal educational philosophy is important for all teachers. It is my hope that in presenting the meaning of philosophy of education together with highlighting its inherent underpinning force needed for effective educational philosophy and in analyzing the processes involved in personalizing it, teachers and educators everywhere gain insight into and will be better guided in the exciting and challenging task of formulating their own educational philosophy.
Key Words: Personal Philosophy, education, curriculum, subjectivity, objectivity
Background and Introduction
Every human being has some sort of philosophy based on what Ayn Rand (1943) called a "sense of life"– "a metaphysical value judgment"[1]that we express in our interactions with the world and carry with us the unseen into the various spectrum of life: politics, relationships, education and so on. Each of us, even if unaware, has a philosophy framed by our "worldview" – what Colson and Pearcey (2011) called "the sum total of our beliefs about the world, the big picture that directs our daily decisions and actions … [that is] a way of seeing and comprehending all reality" (p.14). My focus here is not to discuss where one's philosophy or worldview comes from, but to underscore the reality that one's philosophy is that "great idea that informs the mind, fires the imagination, moves the heart, and shapes [our thinking]" Colson, 2011, p. 17).
According to Combs (2010), it is imperative for educators to be aware of their own educational philosophy. This helps them to focus on the reasons and the purpose for decision-making when they are planning for lessons and ways to implement those lessons. But before getting to how educators can start to develop their own education philosophies, it is prudent first to understand the current education philosophy and one's environment. For instance, students trained in the Nigerian education philosophy found a pattern that draws from post-colonial systems and ideals where the primary purpose of Nigeria's educational philosophy is singly a weapon for achieving the nation's objectives (Ochulor, 2005; Abiogu, 2014).
Understanding this reality, that one's philosophy is that "great idea that informs the mind, fires the imagination, moves the heart, and shapes [our thinking]," and its impact can help educators and teachers construct a philosophy of education, which informs and reflects how they formulate their educational ideals and policies and, more practically guide how they approach each day, organize their classrooms, interpret the curriculum, present instructional materials and generally, interact with students and colleagues. In discussing implications of their own education philosophies, Combs (2005) stated thus:
Through the writing of your own philosophy, you will see more clearly your own goals and values. Your Educational Philosophy is a description of your goals and beliefs as a teacher. There really is no such thing as "the" philosophy; our philosophies are a reflection of our own beliefs, experiences, and training (para. 1).
One's teaching philosophy is revealed most dramatically in the classroom setting – either it encourages students to participate and share their opinions on evolving issues in their educational journey or it erects a structural wall that closes off genuine participation. Either way, your action constitutes more than just a random and inconsequential decision about classroom practice (Freire, 1985). The former reveals an ontological conviction that sees knowledge as constructed and expressed through the subjective[2] and inter-subjective experience of individuals. The latter, in contrast, views knowledge as essentially expressed through an objective[3] source. These divergent epistemological currents are worth contrasting, for they underlie the conflicting dispositions displayed by educators.
Clarifying the philosophy that gives rise to educational practice is indeed crucial, for educators are expected to develop a coherent personal educational framework. A teacher who encourages student input expresses trust in the individual's collaborative ability and unleashes the profound power of collective endeavor – what Max Otto (1940) called "creative bargaining" (p. 91). A teacher with a top-down approach, meanwhile, not only asserts a belief in power relations toward his students, but also conveys an ideological thrust — albeit inchoately — in knowledge transmission essentially through the knower (the teacher). While the first teaching style promotes open participation and expression of varying viewpoints as rational means between two or more people to create knowledge for better social, political and economic conditions, the second stonewalls the genuine learning encounters needed for significant personal, social, political and economic changes.
Unlike the current static and old-fashioned education philosophy being implemented in Nigeria, studies show that a self-developed education philosophy is more effective in teaching students of this generation (Combs, 2010). More advanced education systems, such as the Canadian, Chinese, Denmark and US education systems encourage the application of tailor-made education philosophies that seek to draw out the best skills from educators and best brains out of students taught in such personalized education philosophies (Xu, 2009; West, 2012; Wursten & Jacobs, 2013). As the millennial students are more advanced in brain capacity (Anderson & Rainie, 2012), and live in a highly sophisticated and diverse world, so also do they need a change in education philosophy.
My experience after more than a decade of teaching has made it clear to me that activities in the classroom are fraught with deeper meanings than what appears on the surface. Do I begin a teaching workshop by asking: Why would a teacher organize their classroom in a specific way or use a particular instructional material for years while stubbornly unwilling to give it up or consider other resources? Why, for instance, does a teacher arrange the class always in rows or administer the same exam questions year after year? In raising questions about how a teacher fixates on one particular activity in the classroom rather than another, I try to show how our actions are rooted in our philosophies, what Ayn Rand (1943) called "metaphysical value judgment," (p. 19) or to put it more commonly, what we consider important.
Exploring the Meaning of Philosophy of Education
Based on the foregone analyses, every teacher has certain beliefs underlying their actions that are directly linked to the teacher's educational philosophy (Conti, 2007; Foster, 2006; Watkins, 2006). Unfortunately, the reflective process, or rather the philosophy that "offers an avenue for serious inquiry into [such beliefs] ideas and traditions…and provides a valuable base to…think more clearly" (Ozmon & Craver, 1981, p. x) about relevant educational issues and demands, "questions about what we do and why we do it" (p. 5) or that helps teachers become "more reflective and systematic than common sense" (Darkenwald & Merriam, 1982, p. 38) is often disregarded in teacher training institutions.
A good hunter, to the best of my knowledge, does not fire at a target without considering its range, nor can he figure out the range if he is unsure about the actual target. That is why a well-articulated educational philosophy can never be overemphasized, that is if sound teaching is the aim.
Steve Covey (1989) stressed the importance of having a clearly defined goal by the imagery of a pilot's flight plan in The 7 Habits of Highly Effective People. Every flight plan, Covey said, begins with a destination or a goal, a visual that identifies not only the destination but a path(s) to getting there. Perhaps a concrete example may be instructive here. For an aircraft about to fly in Nigeria from Enugu Airport to Abuja, one assumes that before takeoff the pilot has one very important goal in mind, i.e., the destination. Having an end result in mind from the start presupposes the destination specifics for every minute of the flight, from take-off to landing, including direction, speed, and altitude. An interesting fact to note that came out of Covey's research is that when actual measurements were done, more than 90% of the time in the air a flight was not traveling in the precise direction, speed or altitude it was supposed to be going; there were slight deviations from the flight plan probably due to wind, rain, turbulence, air traffic, human error and various other factors that can affect air travel. Yes, much of the time, the plane was "technically" not traveling according to the flight plan; however, what is most important is that through a constant adjustment with the goal in view, the pilot brought the airplane to its destination.
In explaining the keys to a successful flight, Covey pointed out that although there was a set flight plan based on the actual destination, the plane was adjusting on a continual basis, either through the plane's auto-pilot or through manual actions of the pilot, each little adjustment redirecting the plane back on course. The point here is for us to keep the importance of the principles and values that inform, direct and quietly propel our plan in pursuit of a goal.
I would compare successful educational practices to Covey's flight plan analysis. Like a flight plan that provides a clear vision for successful take-off and landing, a well-thought out philosophy provides a clear vision for a successful educational practice. Indeed, such a philosophy helps teachers understand and clarify reasons behind their actions and formulate principles to guide them in the face of educational headwinds and other sources of turbulence.
While I certainly want to uphold the importance to the education of a well-thought-out philosophy of education, my recent experience with over two hundred teachers in Nigeria during an in-service workshop has drawn my attention to a level of disconnect that school authorities and educators in charge of training teachers need to address. No reform agenda can provide a springboard for progress without a coherent philosophy that will lead teachers to better understand and articulate what informs, directs and regulates their educational decisions.
To be sure, the various educational systems in operation in the last 60 years have served a purpose at one point or another, but the question remains: what extent do the current systems help educators and teachers reflect the principles and values underlying their educational determinations and lead them to formulate their own educational philosophy? While the answer to this question goes beyond the scope of this article, I will explain in the section that follows just how one can frame a personal philosophy of education. Before doing so, it bears to argue that much depends on what place we allow for it in our educational discourse as well as the depth of significance it is given. Issues that tend to dominate, mainly structural changes involving curriculum, the school funding, calendar and the likes are important, but teachers' understanding of what they do and the principles and reasons that ground those actions is imperative (David, 2009; Elias & Merriam, 1980; Rechtschaffen, 2014). In addition to ideas about formulating a personal philosophy of education, I will touch upon the implications, prospects, and challenges that attend to this task. While framing a personal educational philosophy is not easy, it remains a crucial step in advancing as a professional educator (Conti, 2007; Walks (ed.) 2014; Knight, 2008; Ozmon & Craver 1981; Ugwuozor & Anih, 2011). As Knight (2008) noted, taking this step can empower teachers to:
1. Develop both their conceptual and theoretical framework for teaching and learning
2. Formulate and understand the basic contemporary issues in education
3. Gain an understanding of the nature of learners
4. Embolden their educational practice with sensitivity and creativity (p. 118).
Framing a Personal Philosophy of Education
Every semester for the past six years that I have taught Philosophical Foundations in Education, I have asked each of my students, all prospective teachers, to formulate a statement of their learning philosophy: their goals and what they hope to accomplish in my class. I give them the first two weeks of the semester to submit a draft that they will continue going back to throughout the semester. While much of what they do for this assignment involves what is covered in the class, I encourage them to borrow experiences across the disciplinary line and ones that they drive from the society they live in. In particular, I expect them to address the what, why, and how questions in their study.
What I have come to find particularly intriguing in the exercise is that many of my former students, some of whom are still in graduate school, some of whom have graduated, used portions of this assignment as part of their thesis, dissertation, or teaching portfolio. Verbal feedback has also been overwhelmingly positive.
To help complete the assignment, I recommend that students read various books on philosophical foundations in education. After doing so, students often comment that they feel overwhelmed by the avalanche of varied philosophical positions and the assumption that the aim of the books was to encourage them to adopt the educational position(s) of one of these philosophers. What I try to explain is that the books are simply meant to expose students to the array of traditions helping them to reflect deeply on education, creating a template for analyzing, evaluating and interpreting philosophical positions, providing insight into the many philosophical theories that have cumulatively influenced educational practice and opening eyes to complexities of the different philosophical approaches. The books can help sharpen critical, imaginative, and analytical skills to evaluate these theories for personal relevance and to frame one's own educational philosophy even as it is affected by socio-cultural, political, religious, and environmental currents.
In becoming conversant with the leading philosophers within their educational practice, students learn to evaluate their own system of thought and identify the values that inform their own educational philosophy. The ability to reflectively examine what they are doing and for what purpose, is well worth the effort to achieve since such reflectivity is the hallmark of a true professional (Bolton, 2018; Elias & Merriam, 1980; Fichman & Yedol, 2014; McLaren, 2017).
Arguably, teachers have two major commitments. The first is to themselves, that they reflect the breadth and depth of their current educational issues as they study various theories in education. Satisfying the first commitment leads to the second, which is to make sure that their reflective thought brings positive changes in their lives, in that of their students, and in the world in which they live. These commitments mean that "educators recognize the need to think clearly about what they are doing and to see what they are doing in the larger context of individual and social development" (Ozmon & Craver, 1981, p. x). In addition, it requires not just an understanding of the core tenets of different philosophical theories, but also "a heightened sensitivity to the challenges of professional responsibility" (Ozmon & Craver, 1981, p. 162). In what follows, I suggest some guides to formulating a personal educational philosophy.
A framework for Developing a Personal Philosophy of Education
Combs (2010) helped lay the foundation upon which a framework for developing a personal philosophy for education can be built. This foundation comes in handy at this juncture when a model for Nigerian education philosophy is being contemplated. His is a simple way for teachers, especially those used to a standardized philosophy, to formulate a personalized philosophy that will help meet their newly established objectives and aims for teaching the emerging generation of students. Combs argued that a well-developed philosophy is flexible in that it leaves room for development and removal of unwanted elements. To come up with such a philosophy, Combs (2010) recommended the following guidelines to be followed at the time of developing a personal philosophy of education: teachers must determine the purpose of education, the role of the student in education, the role of the teacher in education, and the role of the teacher in the community. He further argued that teachers must ask themselves certain questions, such as: why they want to teach? What is the purpose of education and their roles as educators? Who are they going to teach? In other words, whether their audience is a diverse team or a group of community learners? What and how they are going to teach? Further issues teachers should consider while formulating their personal philosophy of education include their belief systems; the classroom management, structure and organization; curriculum design; assessments; students' goals; local, international, and global coverage; and the relationship with stakeholders. Combs (2010) believed that these questions and proper reflections on them could help teachers understand more properly how to personalize their philosophy of education. In what follows, I discuss the three major approaches that could be used to formulate a personal education philosophy.
In the last century, some educators have framed their philosophy of education based on a single major philosopher or theory. Under this framework, a philosophy of education is developed to reflect a specific philosophic idea, often highlighting tenets that appeal to the educators or that can readily relate to their educational experience. This one-method approach finds fertile in the theories of idealism, pragmatism, progressivism, constructivism, existentialism, or postmodernism, or more generally in philosophers such as Plato, Aristotle, Dewey, Locke, Buber, Freire, and the like. While this approach tends to look at reality from a single universal perspective, a major drawback is that it is likely to obscure and overlook the contributions of other theories, ideas, and value systems (Knight, 2008), and may give room to generalizing and particularizing (May, 2011; Willis, 2014).
While some educators staunchly defend the one-method approach, others prefer an eclectic method, borrowing from two or more philosophers or philosophic ideas that appeal to their sense of life or that express their educational experience and beliefs (Cantwell, 2015; Dunning, 1979; Schwab, 1971; Tellings, 2001). Proponents of the eclectic method can integrate them into a single theoretical framework. The rationale behind the eclectic approach is that no single theory adequately accounts for multiple educational issues or could provide optimum success in all circumstances (Strevens, 1997; Hollanders, 2001). While the meaning of eclecticism is in dispute among scholars, they increasingly agree on the importance of systematically combining theories and techniques. (Cantwell, 2014; Frazer, 1984; Sfard, 2002). Indeed, eclecticism recently branched out into other concepts, such as triangulation, mixed models, and mixed methods.
Eclecticism in educational theories is gaining increasing support among scholars. For instance, Sfard (2003) argued that "educational theories, like practical solutions, respond badly to being left alone, thriving only in the company of other theories" (p. 355). Sfard (2003) also contends that controversies within different philosophical positions "are very often, if not always, an outcome of differences between underlying metaphors" (p. 355). Instead of viewing educational theories as incompatible, the author suggested that "they be viewed as complementary, i.e., [theories] with different aspects of the same phenomenon, or incommensurable, i.e., [theories] speaking different languages rather than really conflicting with each other" (Sfard, 2003, p. 355). Cantwell (2014) corroborated the above argument and indicated that eclecticism as a theory provides a framework from which explanation about different theories can be obtained or a platform connecting or bringing different explanations or theories, if you will, together in some sort of rubric that allows to connect them. What is clear is that eclecticism speaks to the need for convergence between theories and, in particular, for an increased openness to other theories since it is open to a diverse array that otherwise might not have been known or considered within the other framework.
A simple example of an eclectic approach involves incorporating the Aristotelian-realistic framework that asserts that knowledge unfolds in the context of perception independent of the mind, with John Dewey's progressive- pragmatic theory and its promotion of learning through experimentation and doing things that produce best results for useful ends. Buber's Existentialist-Humanistic ideas focused on human engagement and relevant actions that satisfy needs, interests, individual fulfillment, and self-actualization, which fit well within the above eclectic approach. Other possible inclusions to this framework are Post-modernist Reconstructivist positions of Vygotsky and Freire, their view being that cultural and social conditions inexorably surrounding every child are relevant to their development and that education's chief aim is to bring about social change and improve social order.
On the face of it, there is significant merit to combining such theories. For one, it is useful in developing a seemingly coherent philosophical position, which has helped initiate a useful move beyond rigid adherence to a uni-dimensional philosophical or paradigmatic approach (Yanchar & William, 2006). Historically, philosophers and educators of various traditions embraced the logic of eclecticism in their theories and readily affirmed that ideas woven together are legitimate spheres of thought for philosophical theories. In this sense, eclecticism certainly has its laudable aspects. At one level, it seeks to provide a means of integrating elements common to a wide array of theories and most times seems to serve effectively in practical matters.
Yet, filtered through the lens of reasoning, combining theories in an arbitrary combination of ideas is likely to be incoherent, naïve, uncritical, unsystematic, and lacking in philosophical direction (Lazarus & Beutler, 1993, p. 382) and likely to combine conflicting doctrines as if there were no conflict and that one position were not an explicit critique of another (Scott, 2005). In Boiseelle's (2014) statement citing Geertz (1973), "eclecticism is self-defeating not because there is only one direction in which it is useful to move, but because there are so many: it is necessary to choose" (p. 301). As sympathetic as I am to the animating values of an eclectic approach, I agree with previous scholars who warn on the limitations of this strategy. Eclecticism suffers from fundamental flaws that render it inadequate in developing a philosophy of education. It does not consider the relationship a theory has with the dynamics and structures of education operating in a given context. In addition, a personal philosophy of education created through the random aggregation of philosophical theories is likely to limit itself to those aspects of each theory that appeal to one educator's particular educational sensibility. The direction, purpose, and coherence of the theories matter less because, in the end, it is what the educator(s) consider appealing that determines which aspects of theories to take or leave. The same exclusive approach that underscores this method calls to mind the problematic assumptions of the one philosophy approach. It is vague and syncretic, and the outcome is possibly a random aggregation of disparate theories much like a poorly put-together jigsaw puzzle. A prominent figure in the history and philosophy of education, John Brubacher (1962), is often quoted as saying that an eclectic philosophy may be an appealing idea, but it is often difficult to justify on close examination.
Perhaps educators would like to consider a third way to frame their personal philosophies of education. To do this, first you must realize that like everyone else, a lifelong collection of beliefs, convictions, and values inform what you have come to hold on the deepest, emotionally integrated subconscious level.
In addition to this fundamental fact, you need an added degree of reflection and rethinking as well as the ability to consciously examine and review these philosophic issues and so frame a view—a view by which you can define what you believe the broad goals of education should be. Next, comes the shaping of the specific goal within the framework of your educational philosophy, placing you in a better position to articulate and lay claim to your teaching role, methodology, assessment techniques and their relationship with students. What is interesting about this approach is not so much its process as the dynamism it affords for a review of your philosophical position as you broaden your range of understanding through the teaching experience, expanding your view as you go, gaining opportunity, given the latitude of choice, to modify your theoretical framework as your future educational practice unfolds.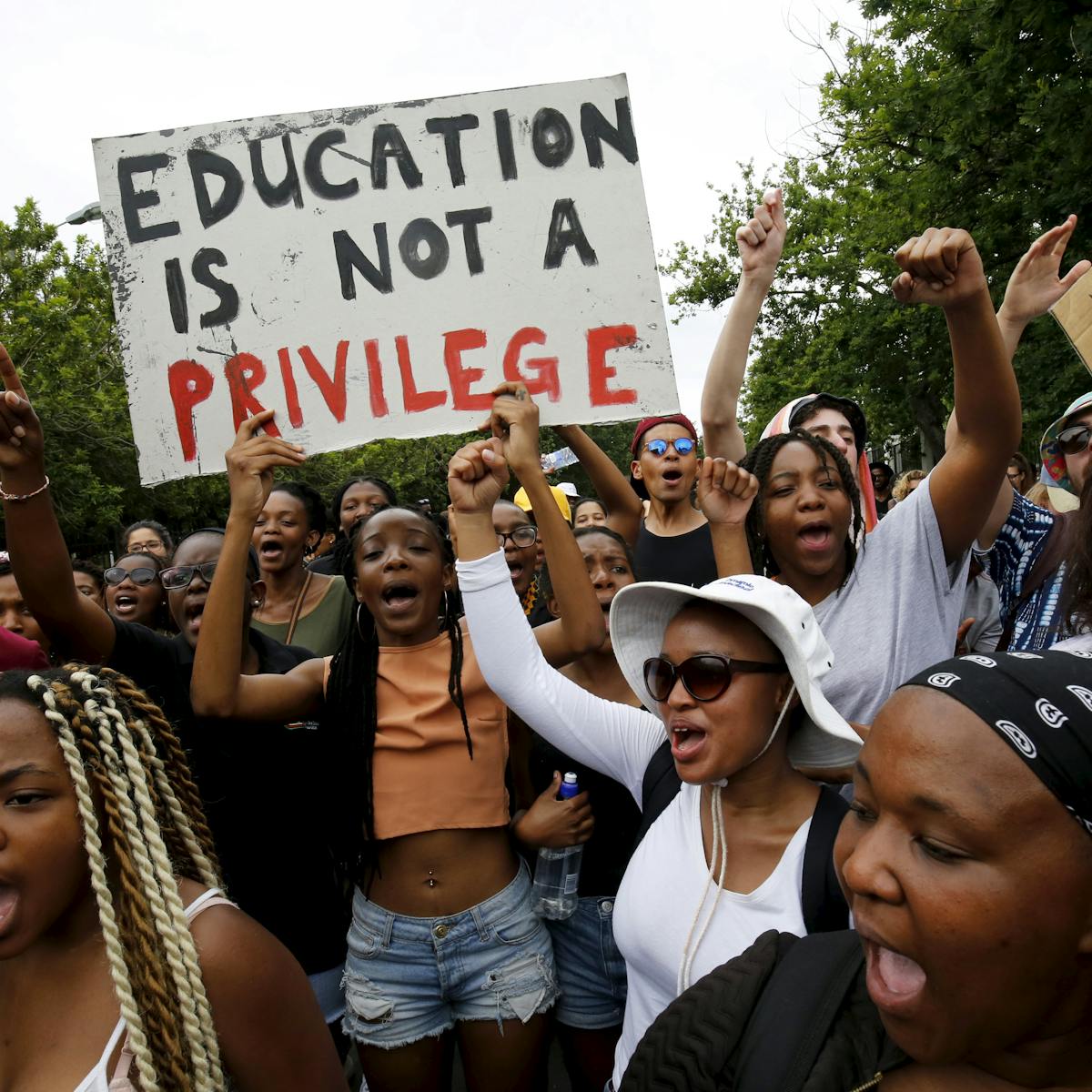 Yet another alternative is a practice as old as philosophy itself. Called the inductive approach, this method is built on the recognition that students have different intellectual capacities and varied learning styles that hasten or hinder their learning and understanding. With this in mind, you can develop your philosophy of education by consciously employing those teaching strategies that have proven effective in helping your students understand and learn better, then integrate your effective strategies with the philosophical and educational theories you have studied. The inductive approach helps you discover and clearly articulate among educational theories that will enhance and promote your classroom practice, and, on this basis, develop a theoretical framework that undergirds your beliefs about learning or schooling and modifying your philosophy in relation to your educational practice. On the flip side, you should continue to reflect and modify your educational practice in relation to your philosophy until you articulate a coherent approach to your teaching practice. Inductivity emphasizes creativity given the increasing complexities of the information age, and it encourages educators to ask new questions in new ways using critical and creative methods of inquiry as new ideas and unfamiliar cases crop up (Heit & Freeney, 2007; Lipman, 2003; Salmon, 2013).
Teachers know that not every aspect of their curriculum or the courses they cover always engage them or their students. But using this proposed creative approach, they can avoid complacency and overreliance on simplistic methods and techniques. For instance, educators and university lecturers teaching on global subjects, such as International Human Resource Management, International Politics, International Business Strategies, or International Public Relations, can develop more diverse educational programs that divert from the ancient programs. Such developed education philosophies can include new and personalized features, such as overseas programs where the students are exposed to real international issues while taking their courses. Coming from a system where students learn only in the classroom and experience real issues only during their internships, educators can formulate new and more practical syllabi that allow students to learn real issues in the countries of their choice accompanied by their teachers. While it may appear cumbersome and irrational, the same kind of philosophy has worked in Victoria University, Canada.
Whatever philosophy you embrace, it must always be kept in mind that a personal philosophy of education remains a tall order for anyone in the teaching profession. While it doesn't matter how you arrive at a theoretical framework that informs your practice, what matters more is that you become fully aware of your obligation to yourself, your students, the school, and society, and that you put your mind, heart, and soul into teaching. Yet, since success in education is closely associated with intelligent action, it remains true that we consider it a "sacred duty" to have a well–articulated educational philosophy of education. With the aim of accomplishing this daunting task, in the pages that follow I discuss the challenges that present themselves in implementing your own personal philosophy of education.
Implementing a Personal Philosophy of Education: Prospects and Challenges
One measure of the effectiveness of a well-reasoned philosophy of education is that it arouses the teachers' and students' desire to pursue their goals—or the telos[4]—of education (Dwight, 2003; Miller, 2016), but that is not the only means. In an information-intensive age, teachers, as well as students, are likely to have easy access to a wide range of resources, but with no clear standard from which to choose. After all, while such resources look attractive and may be helpful, their uses in each context may be inadequate to the goal intended. This is where a well-articulated personal educational philosophy, its purpose clearly understood, provides educators with a most likely guide for result-oriented practices. Ideally, a meaningful educational practice presupposes a reasoned philosophy of education that simultaneously supplies maps of what you are doing and a compass that helps you navigate toward a goal and why you are doing it. We might even compare a personal philosophy of education to a more sophisticated device, such as GPS that routes you effortlessly to your goal.
Previously it was discussed how our philosophy or beliefs about anything, including education are inexorably embedded in our consciousness and social activities. In other words, the framework of our philosophy often coincides with extant traditions and with existing cultural, religious, social, and political environments through which we comprehend and apprehend our world and better understand other peoples. In a sense, our philosophies are as much a construct as they are what grounds us and they take shape within the context of our environment. To question our educational philosophy is to question these realities, and to be immersed in these realities is to see the world and oneself in it meaningfully. To this end, our philosophy of education is influenced not only by individual beliefs and convictions, but also by other factors. Indeed, commentators agree that our environments—the aforementioned social, political, cultural and economic realities—are as significant as every other thing surrounding us. Thus, it bears arguing that the extent to which teachers can understand their environment is the measure of their effectiveness within the system. This in turns calls for a proper orientation of teachers in other disciplines that would result in a more persuasive understanding of their environment (Darling-Hammond 2006; Rechtschanffen 2014; Zarra, 2016).
Understanding their environment can be a great way for teachers to get prepared ahead of the challenges that would confront their new way of thinking with their personal philosophy of education, which is likely to operate outside a narrowly defined core (Erero, 2008; Rosenholtz, 1991; Serdyukov, 2017). To be sure, teachers with their personal philosophy of education will get some resistance from the existing school structures that are often centralized and largely operate in a fixed uniform and predictable approach (Olson, Slater, & Hult, 2004), and from their superiors, colleagues who may not be comfortable or may be suspicious of the novel styles of teaching (Banaji, Cranmer, & Perrotta, 2014). Nevertheless, every teacher is called to be a change agent and a leader (Goodlad, 1990; Fullan, 2014) and must be wise enough to decide how to be true to their convictions and attend to the demands and contexts that exist in their educational system while remaining faithful to the objectives of the institution.
To be sure, new ideas often get wrapped in a tug of war between an existing system and its intended goals. A common mistake among teachers brimming with new ideas is to view such tension merely as personal or institutional. Such reductive thinking does not fully respect the complexity of the problem. Teachers and educators wishing to advance new ideas ought to keep in mind that hierarchies of educational institutions represent systems that operate through policies as well as through traditions and personnel, all those "voices" of opposing ideas, practices, policies, and their interplay give rise to conflict and tension.
It is not cowardly to say that solving this problem is an extreme challenge; after all, you are dealing with not just thoughts and ideas of individuals but those of the system itself, ideas ingrained and complex. While some tension is inevitable and unavoidable, there is no choice for teachers and educators wishing to promote change other than to swim in the current that presents itself.
Teachers who take the plunge to implement their educational philosophy within a centrally structured environment need to operate within what James Hunter (2010) calls the dialectic of affirmation and antithesis (p. 231). The first step, affirmation, evokes openness or conscious assent to the profound goodness and beauty of what their profession represents: teachers touch the future of their students and shape their lives for the better. In a way, teaching is a moral action (Bullough, 2011; Paley, 2008). What has long perplexed me about this force for good is that classroom teachers are often more willing to embrace radical ideas than their superiors, especially those at the higher level, echelons embedded within the institutional culture and too often characterized by a systemic inertia. Indeed, more than anyone would like to admit, educational authorities often come across as indifferent to novel ideas (Freire, 1970), and in most cases, teachers' attempt to bring new ideas are met with skepticism, suspicion, and resistance (Starr, 2011, p. 648). In most cases, novel ideas are not always given priority over issues like adhering to established norms and standards (Serdyukov, 2017). The willingness of teachers to endure rejection from colleagues and superiors presupposes a conscious awareness of the internal goodness of their profession. The degree to which they accept this calling and esteem its lifelong impact will determine how much their hope and that of their students are not worn down or nullified by bureaucratic stalling.
The rationale behind Hunter's idea of affirmation, i.e., teachers' assent to the inherent goodness of their calling and the choice to work within the system despite the enormous challenges, its logic and telos, expresses itself in the second step of his dialectic, called antithesis (Hunter, 2010). For one, this means conscious awareness of the failed policies and derailed educational practices. Overall, teachers wishing to be true to their calling must be conversant with the system, with the environment, and with the policies to enable them to discern effective ways to deal with some of the challenges of power play within the system that may not create better teaching and learning environments. Developing a philosophically-informed educational approach is the best antidote to such fragmented, systemic or institutional inertia.
Teachers who possess a consciously-reasoned educational practice are more likely to question the perpetuation of a flawed educational system. This insight better equips them to challenge a system that has lost sight of its goals. Therefore, it is not an overstatement to say that creative teachers and consciously reflective educators are the ones most likely to be people of resistance (Giroux, 1983), albeit not in the adversarial sense. Teachers do not have to be reminded that the power of an individual is weaker than that of an institution. However, the system can be effectively challenged by alternatives that are different from the existing framework. In most cases, these alternatives must be developed either within the existing system or must be altogether new. Obviously, this means that teachers with creative ideas must model themselves and their alternative proposals through their reflective practice.
By their alternative proposals, or counter-pedagogy (Giroux, 1993) and reflective practice, teachers become strangers (Green, 1973), i.e., they distance themselves from and stand in critical resistance to an entrenched system that is more or less out of touch with the proper goal of education. A teacher's ability to remain a stranger and in critical resistance to a failing system of education places that teacher in an ontological way of being or practice beyond what Freire (1970) called a state of "passive nihilism," a specter that I think insidiously undermines any nation's educational system. A teacher in a reflective practice becomes distinct from the institutions and systems in which he or she operates. By virtue of a new idea, —a well-thought-out philosophy of education and an abiding commitment to it—a teacher ceases to be what they used to be and ceases to teach as they used to teach.
Thus, the logic of the dialectics of affirmation and antithesis evokes a simultaneous acceptance of and openness to existing realities while at the same time calling that system into question by being indifferent to, estranged from, or resistant to it. The antithesis to the degree it calls for indifference or resistance is not negative in nature but creative, constructive, and responsible. In essence, critical resistance must be as creative and constructive as possible, guided or shaped as it is by devotion to the future wellbeing of the students. To this end, teachers wishing to promote alternative practices within an entrenched system must conduct themselves honorably and responsibly in order to open more eyes to a new vision and direction aimed at empowering their students.
Conclusion
Based on the current need to equip students and all learners in general with high-quality education as well as the result of the increasing global competition for talent, it is high time that the minds of education stakeholders be liberated. Through a change of education philosophy, it has been noted that both teachers and students can exploit the limitless opportunities presented by a holistic or better yet upgraded education philosophy.
This analysis on how to develop a personal philosophy of education is rooted in four propositions or steps. First, every successful teaching endeavor operates on a plan or principle that provides it with a clear vision toward an intended goal, fundamental concepts that let teachers understand and clarify what they do in the classroom and why they do it. Formulating this principle is a way for teachers to take charge of their educational philosophy, developing a conscious knowledge of their beliefs. Articulating their educational philosophy is likely to help teachers better prepare, especially as new challenges and problems present themselves and call for choices regarding educational practice.
Second, there are several educational philosophies for teachers to draw from in formulating their own educational philosophy. In our previous discussion, I mentioned the one-method approach in which a teacher can draw ideas from one philosopher such as Plato or Aristotle to formulate their own personal philosophy of education. I equally mentioned the eclectic approach that involves a combination of ideas drawn from different philosophers to formulate one's own philosophy of education. While all these philosophies help teachers gain insight into how they have cumulatively influenced educational theories, teachers can more practically reflect, investigate, and critique the relevance of these theories in order to develop their own educational philosophy.
Third, granted the challenge of formulating and implementing one's educational philosophy particularly in a highly centralized atmosphere, this strategy is most likely the springboard for teachers to better understand the meaning of their calling. By becoming aware of how new ways of thinking will often make a teacher indifferent or antithetical to a failing education system and perhaps lead them to question or reflect about their calling, this third step can provide an environment for teachers to more consciously pursue their goals and for students to empower themselves for greater success.
Finally, the position of becoming indifferent or antithetical to an existing system while taking a critical stance to it will lead to a renewed commitment to education that vitalizes it constantly, through the re-evaluation of those ideas and structures which threaten education's well-being, and that envisions viable, constructive alternatives equally beneficial to students, teachers and institutions. Therefore, getting back to the reality underscored at the beginning of this paper, that one's philosophy is that "great idea that informs the mind, fires the imagination, moves the heart, and shapes [our thinking]," educators and teachers can commence developing that through the implementation of one or a combination of two or more of the four discussed propositions.
References
Abiogu, G. (2014). Philosophy of education: A tool for national development? Open journal of philosophy, 4, 372-377, doi: org/10.4236/ojpp.2014.43040.
Anderson, J., & Rainie, L. (2012). Millennials will benefit and suffer due to their hyperconnected lives. Washington DC: Pew Research Center, 18-19.
Banaji, S., Cranmer, S,. & Perrotta, C (2013). What is stopping us? Barriers to creativity and innovation in schooling across Europe. In T. Kerry & J. Chan (Eds.), Handbook of research on creativity (pp. 450-463). Cheltenham, UK: Edward Elgar Publishing.
Boisselle, L. N. (2014). The philosophical eclecticism of science and its impact on science
education. Journal of Education & Human Development, 3 (1), 301-325.
Bolton, G. E. J. (2018). Reflective practice: Writing and professional development. London, England: SAGE Pub Ltd.
Brubacher, J. S. (1962). Eclectic philosophy of education. Englewood Cliffs, NJ: Prentice-Hall, Inc.
Cantwell J. (2015). An introduction to the eclectic paradigm as a meta-framework for the
cross-disciplinary analysis of international business. In J. Cantwell (Ed.), The
eclectic paradigm (pp. 1-22). London, England: Palgrave Macmillan.
Colson, C. W & Pearcey, N. (2011). How now shall we live? Carol Stream, IL: Tyndale House.
Combs, J. (2010). Writing your educational philosophies. (W. y. Philosophy, Editor) Retrieved October 10, 2013, from EduLink://www.edulink.org/portfolio/philosophies.htm
Conti, J. G. (2007). Identifying your educational philosophy: Development of the philosophies
held by instructors of lifelong learners (PHIL). MPAEA journal of adult education, 36
(1), pp. 19-35. Retrieved from https://files.eric.ed.gov/fulltext/EJ891062.pdf
Covey, C. (2004). The 7 habits of highly effective people. New York, NY: Free Press.
Darling-Hammond, L. (2006). Constructing 21st-century teacher education. Journal of teacher education, 57 (3), 300-314. doi: 10.1177/0022487105285962.
Dunning, J.H. (1979). Explaining changing patterns of international production: In defense of the eclectic theory. Oxford Bulletin of Economics and Statistics, 41, 269-295. doi: 10.1111/j.1468-0084.1979.mp41004003.x.
Dunning, John H. (2000). The eclectic paradigm as an envelope for economic and business theories of MNE activity. International Business Review, 9 (2): 163-190. doi: 10.1016/S0969-5931(99)00035-9.
Dwight III, J. S. (2003). Hyperpedagogy: Intersections among poststructuralist hypertext theory, critical inquiry, and social justice pedagogies (Unpublished doctoral dissertation). Virginia Polytechnic and State University, Blacksburg, VA.
Elias, J. L., & Merriam, S. (1980). Philosophical foundations of adult education. Huntington, NY: R. E. Krieger Pub. Co.
Erero, E. J. (2008). Human resource management and personnel functions in Obafemi Awolowo University, Ile Ife. Paper presented at a workshop for principal administrative and academic staff of Obafemi Awolowo university, Ile Ife, Osun State.
Fichtman D. N., & Yendol-Hoppey, D. (2014). The reflective educator's guide to classroom research: Learning to teach and teaching to learn through practitioner's inquiry. Thousand Oaks, CA: Corwin Press.
Foster, V. L. (2006). Teaching-learning style preferences of special education teachers candidates at Northeastern State University in Oklahoma (Unpublished doctoral dissertation). Oklahoma State University, Stillwater.
Fraser, J. S. (1984). Process level integration: A corrective vision for a binocular view. Journal of Strategic and Systemic Therapies, 4 (3), 43-57. doi: 10.1521/jsst.1984.3.3.43.
Freeney, A. & Heit, E. (2007). Inductive reasoning: experimental, developmental and computational approaches. Cambridge, UK: Cambridge University Press.
Freire, P. (1970). Pedagogy of the oppressed. (M. B. Ramos, Trans.). New York, NY: Continuum.
Freire, Paulo (1985) The politics of education. New York, NY: Bergin and Garvey.
Fullan, M. (2014). The Principal: Three keys to maximizing impact. San Francisco, CA: Jossey-Bass.
Goodlad, J. I. (1990). Teachers for our nation's schools. San Francisco, CA: Jossey-Bass.
Greene, G. (1973). Teachers as strangers. Belmont, CA: Wadsworth Pub. Co.
Hunter, J. (2010). To Change the world: The irony, tragedy, and possibility of Christianity in the late modern world. Oxford, UK: Oxford University Press.
Knight, G. K. (2008). Issues and alternatives in educational philosophy. Ann Arbor, MI: Andrews University Press.
Lazarus, A. A., & Beutler, L. E. (1993). On technical eclecticism. Journal of
Counseling and Development, 71 (4), 381-385. doi: 10. 1002/j.1556-6676.1993.tb02652.x.
Lipman, M (2003). Thinking in education. (2nd ed.). New York, NY: Cambridge University Press.
May, T. (2011) Social research: Issues, methods and process. Maidenhead, Berkshire, England: McGraw Hill, Open University Press.
McLaren S.V. (2017). Critiquing teaching: Developing critique through critical reflection and reflexive practice. In P. Williams & K. Stables (Eds.), Critique in design and technology education. Contemporary Issues in Technology Education (173-192)Singapore: Springer.
Miller, A. (2016). A new vision of liberal education. The good of the unexamined life. New York, NY: Routledge.
Ochulor, C. L. (2005). Positivism and Nigeria's philosophy of education. Global journal of social sciences, 4 (1), 57-60. doi: 10.431/gjss.v4i1.22796.
Olson, E. M., Slater, Stanley F., Hult, G., Tomas, M. (2005). The performance implementations of fit among business strategy, marketing organization structure, and strategic behavior. Journal of Marketing, 69 (3), 49-65. doi: 10.1509/jmkg.69.3.49.66362.
Otto, Max C., (1940). The human enterprise. New York, NY: F.S. Crofts & Co.
Ozmon, H. A., & Craver, S. M. (1981). Philosophical foundations of education
(2nd ed.). Columbus, OH: Merrill Publishing Co.
Rand, A. (1943). The fountainhead. United States: Bobbs Merrill
Rechtschaffen, D. (2016). The mindful education workbook: lessons for teaching mindfulness to students. New York, NY: W. W. Norton.
Rosenholtz, S (1991). Teachers' workplace: The social organization of schools. New York, NY: Teachers College Press.
Salmon, M. H. (2013). Introduction to Logic and Critical Thinking (6th ed.). Boston, MA:
Wadsworth.
Scott, J. W. (2005). Against eclecticism. Difference: A journal of feminist cultural studies, 16, 114-137. doi: 10.1215/10407391-16-3-114.
Schwab, J.J. (1971). The practical: Arts of eclectic. The School Review, 79 (4), 493-542. doi: 10.1086/442998.
Serdyukov, P. (2017). Innovation in education: What works, what doesn't, and what to do about
it? Journal of research in innovative teaching & learning, 10 (1), 4-33. doi: 10.1108/JRIT-10-2016-0007.
Sfard, A. (1998). On two metaphors for learning and the dangers of choosing just one. Educational researcher, 27 (2), 4-13. doi: 10. 3102/0013189X027002004.
Starr, K (2011). Principals and the politics of resistance to change. Educational management administration & leadership, 39 (6), 646-660. doi: 10. 1177/1741143211416390.
Tellings, A. (2001). Eclecticism and integration in educational theories: A meta-theoretical
analysis. Educational Theory, 51 (3), 277-292. doi: 10.1111/j.1741-5446.2001.00277.x.
Ugwuozor, F. O. & Anih, S.C. (2011). Philosophical foundations of education: Classical modern and contemporary ideas of education. Enugu, Nigeria: El 'Demark Pub. Co.
Walks, L. J. (ed.). Leaders in philosophy of education. Rotterdam: Sense Publishers.
Watkins, J. B. (2006). The educational beliefs and attitudes of Title I teachers in Tulsa Public Schools (Unpublished doctoral dissertation). Oklahoma State University, Stillwater, OK.
West, M. R. (2012). Education and global competitiveness, in K. Hassett (Ed.) Rethinking Competitiveness (pp. 68-94).Washington DC, USA: American Enterprise Institute Press.
Willis, B. (2014). The advantages and limitations of single case study analysis. E-International relations students. Retrieved 2016-11-28 from http://www.e-ir.info/2014/07/05/the-advantages-and-limitations-of-single-case-study-analysis/.
Wursten, H., & Jacobs, C. (2013). The impact of culture on education. The Hofstede Centre, ITIM International. Retrieved from http://geert-hofstede.com/tl_files /images/site/social/coulture%20and%20education.pdf.
Xu, Q. (2009). On the characteristics of higher education in Canada and its inspiration. International Education Studies, 2 (1), 91-94.
Yanchar, S. C. & Williams, D. D. (2006). Reconsidering the compatibility of thesis and eclecticism: Five proposed guideline for method use. Educational researcher, 35 (9), 3-12.
Zarra, E. J. (2016). Addressing appropriate and inappropriate teacher-student relationships: A secondary education professional development model. CLEARvoz Journal, 3 (2), 15-29.
---
[1] An assessment of a fundamental aspect of reality in relation to its import for one's life
[2] Subjectivity is used here to imply that perception of reality or truth in the universe differs between individuals because they all live in different worlds. That is, there is no objective truth.
[3] Objectivity is used here to imply a philosophical disposition that looks at the truth as essentially one and the same regardless of the situation.
[4] The word telos, Greek in origin, means end, purpose, or goal.
Dr. Felix Ugwuozor is a lecturer in the Faculty of Education, University of Nigeria, Nsukka, P.M.B. 410001, Nsukka, Nigeria.