Hits: 32
The UK is in talks with pharmaceutical giant Roche on a large-scale rollout of a coronavirus antibody test with a near-100 per cent accuracy rate, health secretary Matt Hancock has said. The Swiss-based company announced on Sunday that it is ready to ramp up production of its test to "double-digit millions per month" over the course of May for use by healthcare services around the world. It is understood that the test could be in use in the UK within weeks, helping to build a picture of the true spread of the fatal virus among the population.
It is now being independently evaluated by Public Health England at its laboratory at Porton Down in Wiltshire with initial results expected by the end of this week. The US Food and Drug Administration (FDA) has issued emergency authorisation for the lab-based test, which has also received approval for use in countries using the European CE mark, including the UK.
Care home hit by coronavirus: A rare glimpse of life inside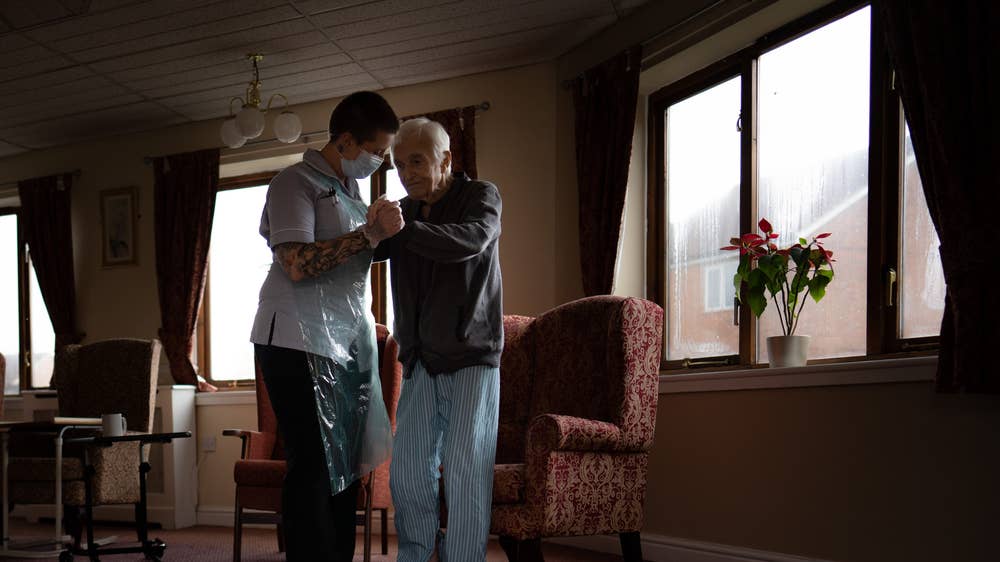 Speaking at the daily Downing Street coronavirus briefing, Mr Hancock said there were "very positive" indications about the new test, but acknowledged that the UK had experienced "false hope" in the area before. The health secretary previously ordered 17.5 million testing kits, only to find that they did not work. Mr Hancock revealed that he has himself been giving regular blood samples to help scientists in the hunt for an antibody test, having recovered from a bout of Covid-19 in March.
But he admitted that he is not confident that his recovery has given him immunity from a second infection, saying that he would still not be happy walking into a crowded room. Scientists have yet to determine definitively whether Covid-19 infection confers immunity on sufferers and if so for how long. However, researchers at the South Korean Centres for Disease Control and Prevention said on Sunday that they now believe it is impossible for the virus to reactivate in human bodies.
Inside Politics newsletter
Deputy chief medical officer Jonathan Van-Tam said the "overwhelming majority" of people who had recovered from Covid-19 were found to have antibodies in their bloodstream but it was not yet known how long these antibodies would remain. He said "we just haven't had this disease around on the planet in humans for long enough" to know whether those who had recovered were immune. Antibodies produced in response to other human coronaviruses, such as the common cold, "don't persist necessarily for years and years and years", he said. News on the talks with Roche came as Mr Hancock launched a "test, track and trace" pilot programme in the Isle of Wight, whose residents are being asked to download a smartphone app allowing the identification of anyone who has been near someone testing positive for the disease.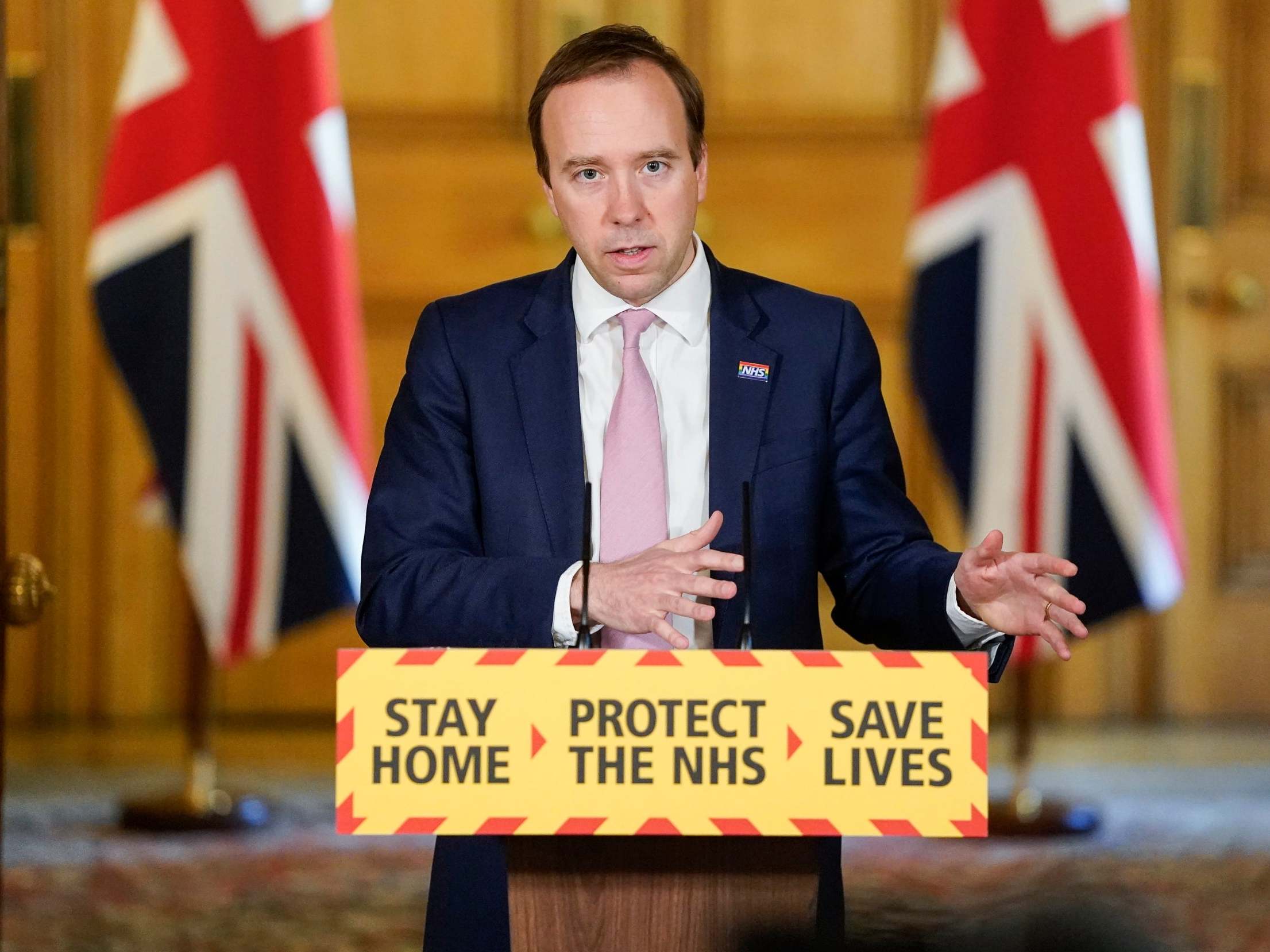 He announced that 288 people who had tested positive for coronavirus died across the UK in the 24 hours to 9am on Monday. This was the lowest daily total since 30 March, but brought Britain's overall tally to 28,734, just 150 short of overtaking Italy to become the second worst-hit country, behind the US. Professor Van-Tam said the number of cases would have to come down further before the government can meet its five tests allowing the easing of social distancing restrictions. And Downing Street indicated that Boris Johnson may not be able to set out his exit strategy on Thursday – the deadline for a six-week review of lockdown – as hoped, with expectations that he will instead set out his thinking on Sunday.
The Swiss firm says the test – called Elecsys – has a specificity greater than 99.8 per cent and sensitivity of 100 per cent, meaning it gives no false negative results and only one in 500 false positives. Group CEO Severin Schwan said: "Thanks to the enormous efforts of our dedicated colleagues, we are now able to deliver a high-quality antibody test in high quantities, so we can support healthcare systems around the world with an important tool to better manage the Covid-19 health crisis." Antibody tests do not cure coronavirus or provide any protection against the disease. Instead, they can detect whether an individual has previously been infected and has antibodies in his or her system able to fight off a future infection. Mass testing will give public health officials a much clearer idea of how many people have had Covid-19 than the currently available antigen tests, which indicate only whether a patient is currently suffering from the disease.
This will help scientists determine whether the crucial rate of reproduction, known as R, has dropped below one, meaning that each infected person is passing the virus on to fewer than one other person.And it might make possible the issuing of "immunity passports" allowing people who are no longer at risk of infection to return to normal life. Chief medical officer Chris Whitty and chief scientific adviser Sir Patrick Vallance have repeatedly stressed that there can be no lifting of lockdown restrictions until R is below one, in order to avoid the risk of an upsurge in cases.
Mr Hancock said: "Today Roche, the Swiss global diagnostics company, made a very positive announcement about progress with their antibody test and we are in discussions with them about a very large-scale rollout of antibody testing, as well as with some others." But he added: "There has been false hope before in antibody testing, so we will make announcements when we are absolutely ready." Asked whether he would personally be ready to give up social distancing measures and trust that his own illness had given him immunity, Mr Hancock said: "Not yet. Not yet. I very much hope that the science shows that the people who tested positive for having antibodies have a low risk of transmitting the disease and a low risk of catching it."(Independent)